Criminal Acts and Citizenship
If you are a legal permanent resident applying for the U.S. citizenship, one of the questions that you will be asked in the application form is whether you have ever been prosecuted for any crime. Although not every conviction of crime bars you from obtaining U.S. citizenship, some of them raise serious questions about your eligibility to apply for citizenship and your further presence in the U.S.
One of the requirements for applying for U.S. citizenship is good moral character. An applicant must show that he or she has been, and continues to be, a person of good moral character during the 5-year period immediately preceding filing an application for naturalization.
While USCIS determines whether an applicant has met the good moral character requirement on a case-by-case basis, certain types of criminal conduct automatically preclude applicants from establishing good moral character and may make the applicant subject to removal proceedings.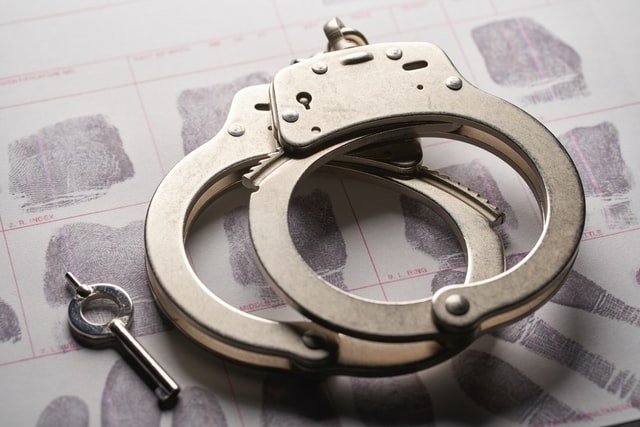 Crimes That Permanently Bar an Applicant from Citizenship
If you have ever been convicted of one of the following crimes at any time, you will be forever barred from obtaining U.S. Citizenship:
murder; and/or
aggravated felony (if the conviction took place after November 29, 1990)
Once the USCIS determines that you have one of these crimes on your record, USCIS will deny your application for naturalization and may warrant a recommendation to place you in removal (deportation) proceedings. Please note that not all applicants who are found to be convicted of aggravated felonies are removable. USCIS may deny naturalization application without giving a recommendation for removal proceedings.
The Immigration and Nationality Act provides the list of all aggravated felonies that permanently bar you from obtaining citizenship:
| | |
| --- | --- |
| 1 | Aggravated Felony. |
| 2 | Murder, Rape, or Sexual Abuse of a Minor. |
| 3 | Illicit Trafficking in Controlled Substance. |
| 4 | Illicit Trafficking in Firearms or Destructive Devices. |
| 5 | Money Laundering Offenses (over $10,000). |
| 6 | Explosive Materials and Firearms Offenses. |
| 7 | Crime of Violence (imprisonment term of at least 1 yr). |
| 8 | Theft Offense (imprisonment term of at least 1 yr). |
| 9 | Demand for or Receipt of Ransom. |
| 10 | Child Pornography Offense. |
| 11 | Racketeering, Gambling (imprisonment term of at least 1 yr). |
| 12 | Prostitution Offenses (managing, transporting, trafficking). |
| 13 | Gathering or Transmitting Classified Information . |
| 14 | Fraud or Deceit Offenses or Tax Evasion (over $10,000). |
| 15 | Alien Smuggling. |
| 16 | Illegal Entry or Reentry by Removed Aggravated Felon. |
| 17 | Passport, Document Fraud (imprisonment term of at least 1 yr). |
| 18 | Failure to Appear Sentence (offense punishable by at least 5 yrs). |
| 19 | Bribery, Counterfeiting, Forgery, or Trafficking in Vehicles. |
| 20 | Obstruction of Justice, Perjury, Bribery of Witness. |
| 21 | Failure to Appear to Court (offense punishable by at least 2 yrs). |
| 22 | Attempt or Conspiracy to Commit an Aggravated Felony. |
Unless otherwise specified, an aggravated felony includes both state and federal convictions, as well as foreign convictions for which the term of imprisonment was completed less than 15 years earlier.
Crimes That Temporarily Bar an Applicant from Citizenship
If you were convicted of crime that is not listed as an aggravated felony, you can be temporarily barred from obtaining citizenship for 5 years (or 3 years if you were married to the U.S. citizen). That's because the law requires a naturalization applicant prove 5 years of good moral character as a condition for naturalizing, or 3 years if you qualify under the special rules that apply to spouses of U.S. citizens. So, if the crime is not an aggravated felony, you can still successfully claim that you have good moral character after 5 (or 3) years after conviction date.
Below you will find the list of the crimes that make you temporarily ineligible for citizenship:
You have been convicted of or admitted to a crime involving moral turpitude, such as fraud.
You spent 180 days or more in jail or prison for any crime.
You committed any crime related to illegal drugs other than a single offense involving 30 grams or less of marijuana.
You have been convicted of two or more crimes, the combination of which got you a total prison sentence of five years or more.
You get most of your income from illegal gambling or have been convicted of two or more gambling crimes
Other Crimes That Affect Your Application for Citizenship
If you have committed a crime that is not on any of the lists described above, you can successfully establish that you have a good moral character by providing evidence in favor of reformation of character, such as compliance with probation, absence of other criminal history, community involvement, employment history, family ties, personal background, education, paying taxes, meeting other financial obligations, length of time in the United States and so on. In general, USCIS considers the totality of the circumstances and weigh all factors, favorable and unfavorable, considering reformation of character.
Despite the seriousness of crime that you committed you should still seek help from an immigration attorney to evaluate your eligibility for citizenship and predict consequences of applying for citizenship with criminal history.